Our services
We aim to offer a very flexible service to our clients; anything from a few hours consultation to a full room redesign or a whole house renovation. We offer advice on colour schemes, room layouts, soft furnishings, lighting, flooring, curtains & blinds, accessories & more either as a flexible hourly service or as part of a room design package.
Open Plan Design

Living Room Redesign

Bedroom Design
Interior design
A fully flexible service tailored to your individual requirements which can range from an hours consultation to the provision of ideas and samples in the style of a moodboard as well as floor-plans or even a fully managed service where we manage your new design from conception to completion.
---
This service may include ideas and suggestions regarding colour schemes, furniture and upholstery as well as window treatments and accessories to name a few and will take into account your own style and preferences, therefore ensuring the design is specifically personalised to you and your requirements, whether your tastes are contemporary, traditional or anything in between.
Concept Boards

2d Floorplan Layouts

3d Floorplan Layouts
Online interior design
Our newly launched service is very similar to the Interior Design service but is more cost effective designed to help those who are not able to access our in-person service due to location and/or cost.
---
This is a fully flexible service and can range from just a few hours work to a more detail design service. For example, providing help deciding on a colour scheme for your Living room (mini-package) or a more detailed redesign of a room or whole house providing you with floorplans and concept boards based on a your lifestyle and design preferences (comprehensive package). You will need to provide photos and a measured plan of the space to enable us to provide you with appropriate suggestions and ideas.
Styling

Accessorizing
Home styling
For decluttering, home organisation and accessorising, making the most of your home with the items you have.
---
Here we will look at a room or rooms that you want to refresh and suggest how you can position furniture and change the layout to make your room(s) work more effectively for you. We will also look at any accessories you have and suggest how these can be best used to enhance your room and reflect your personality.
This may include the provision of a moodboard and floor-plans, if required, as well as suggestions regarding possible furniture and accessory pieces to help add to the design of the room(s).
Living Room Design

Open Plan Design
Home staging
For assistance in presenting your house in the best possible way to improve the prospects of a sale or for the rental market.
---
This option will help you ensure you are making the most of the space and features in your home in order to help increase your chances of a sale or rental.
This will include looking at your room layouts and colour schemes, soft furnishings and finishing touches, making sure they show your home in the best possible way to ensurean easy and quick sale or rental. This may involve the provision of moodboards and floor-plans depending on how much detail you require.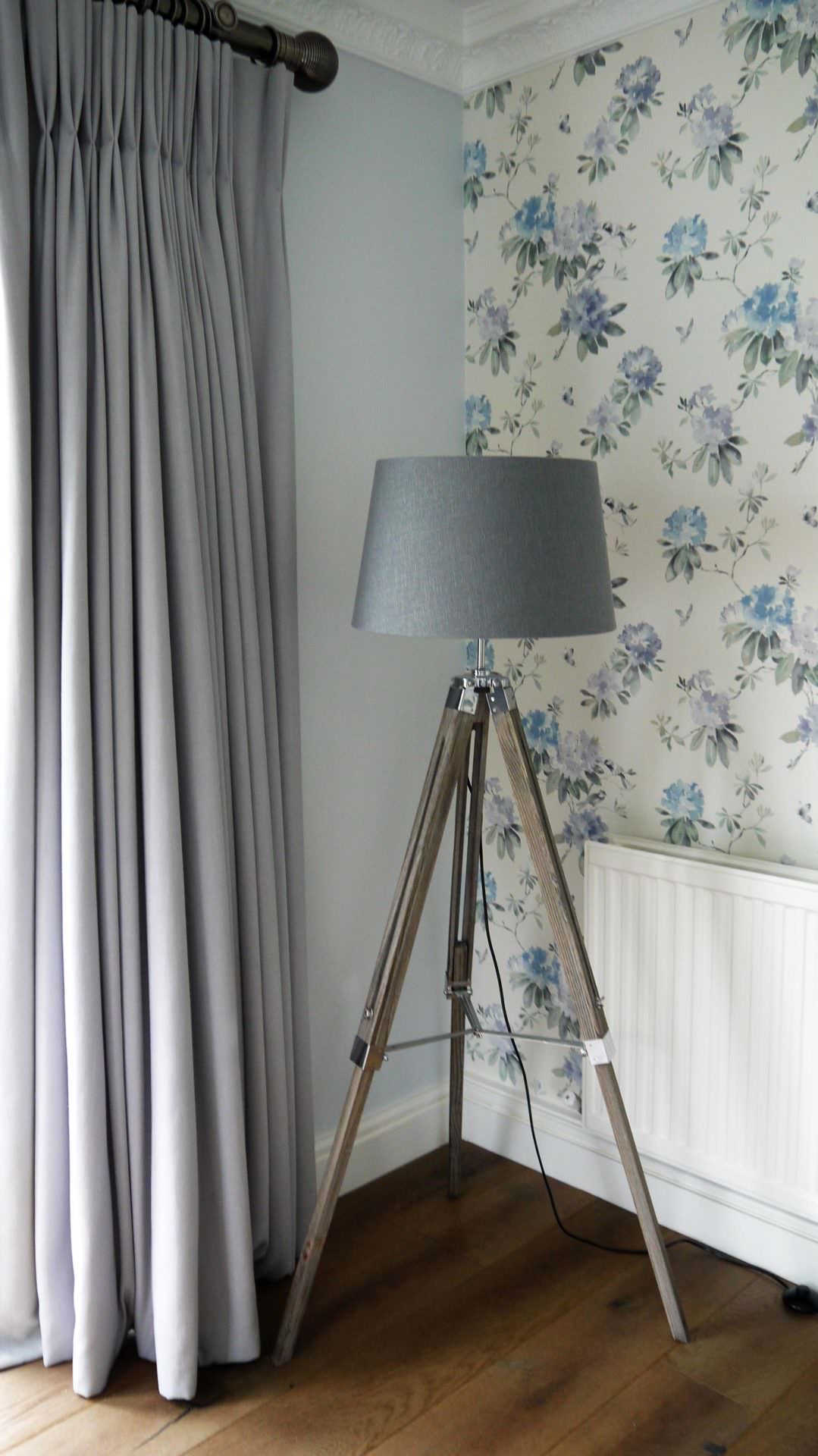 How we work
Most of our services follow the process described below however big or small and whether in-person or online.
1. Initial Consultation
During this consultation, we will discuss your requirements, style and colour preferences as well as how you use the space(s).
2. Preparation of Ideas
Once we have an idea of your design requirements, we will put together some ideas and examples of various style options.
3. Floorplan & 3D images
For those using the full desgin service, a plan of the space(s) to be designed will be drawn up along with some 3D images of the rooms.
4. Collation of Samples
Once a decision has been made regarding layout and style/colour preferences, we will look to collate specific items and samples of fabrics, wallpaper and paint.
5. Final Decision & Ordering
At this stage, we will be making decisions regarding the specific items for your design. We can help with ordering items for you and have access to a number of suppliers.
6. Installation & Completion
As part of our full Interior Design Service, we can recommend or work with your own tradespeople to assist with the decoration and installation of your items.
"Ditton Interiors came to our aid earlier this year when we were in the middle of an extensive rebuild and feeling rather overwhelmed by the whole process. Sandra was excellent at listening to what we wanted and coming up with some brilliant ideas for our rooms. She was always at the end of the phone for any advice needed and happy to meet up to source items etc. Would not hesitate to recommend her services."

Wandsworth

Mr & Mrs Potter

"

I can't recommend Ditton Interiors more highly. Sandra's ideas were all amazing and exactly as we wanted. Our rooms look beautiful and we still can't believe how perfect they are! Sandra also goes above and beyond to make sure everything is finished to an exceptional standard. She has a super calm and professional manner which makes the whole experience enjoyable and incredibly easy.

"

Surbiton

Mrs Maxfield-Twine

"Ditton Interiors did a fantastic job at helping us re-design our lounge. The shape of the room and positioning of radiators, tv and furniture was not allowing us to get the best of the room. Sandra help us see how by switching the position of certain items in the room we could maximise the space. She helped us create the perfect adult television and relaxing space. We're both so happy with the result. We will definitely be asking her back."

Surbiton

Mrs Whalley

"

Sandra has a wonderful eye for colour. She has transformed the entire downstairs of our house, while keeping much of our existing furniture. She has a fund of knowledge and expertise in sourcing materials and craftsmen which saved us time and money. It has been a pleasure to work with Ditton Interiors.

"

Claygate

Mr & Mrs Blundell
Offering friendly, professional and affordable Interior Design Services around Surrey and SW London.