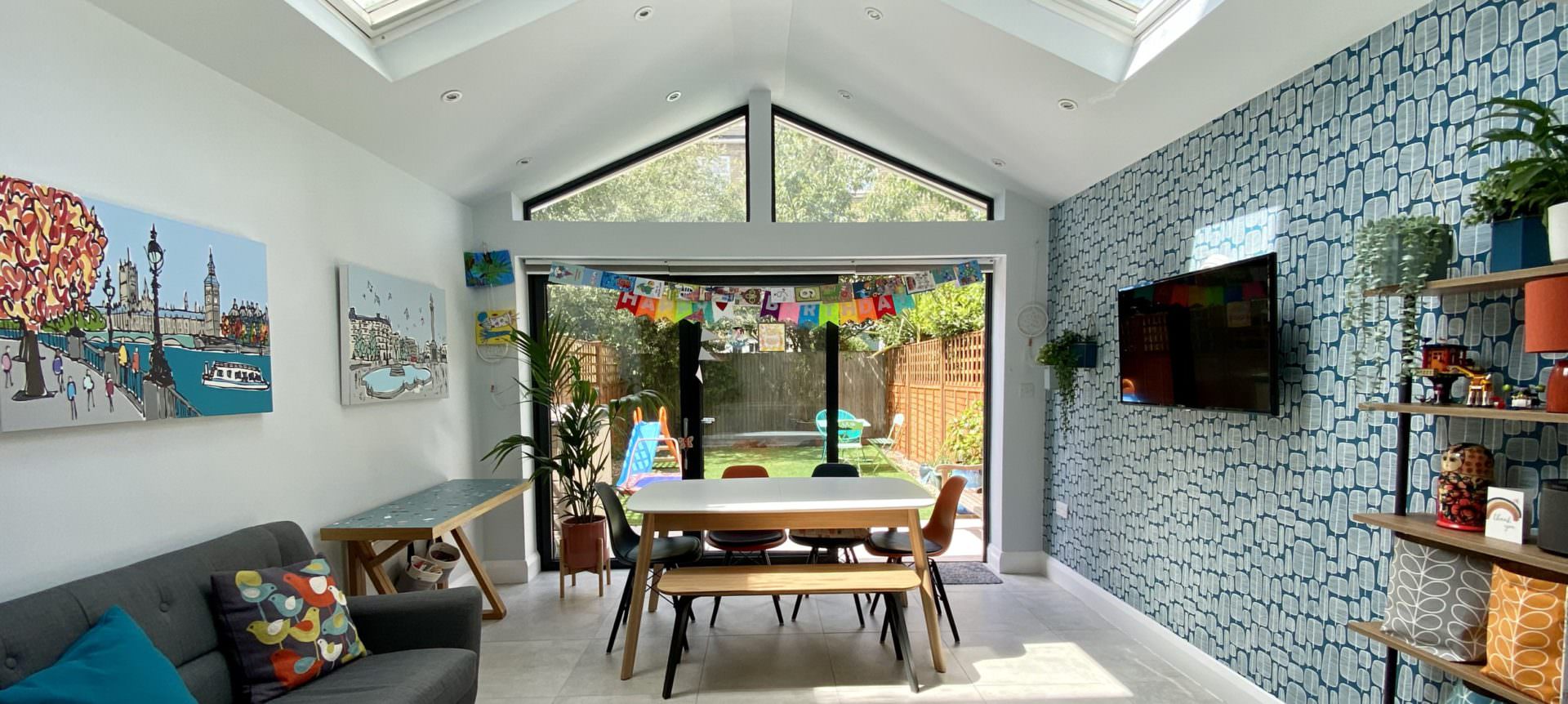 Scandinavian Open Plan Kitchen Dining Area, Surbiton
This project was based on an open plan kitchen dining area in a modern town house in Surbiton.
Contact us
Multi-Purpose Living
This design was for a young family in a suburban townhouse. They had recently had a new kitchen fitted and wanted to create a design for the dining and play area that incorporated their new kitchen.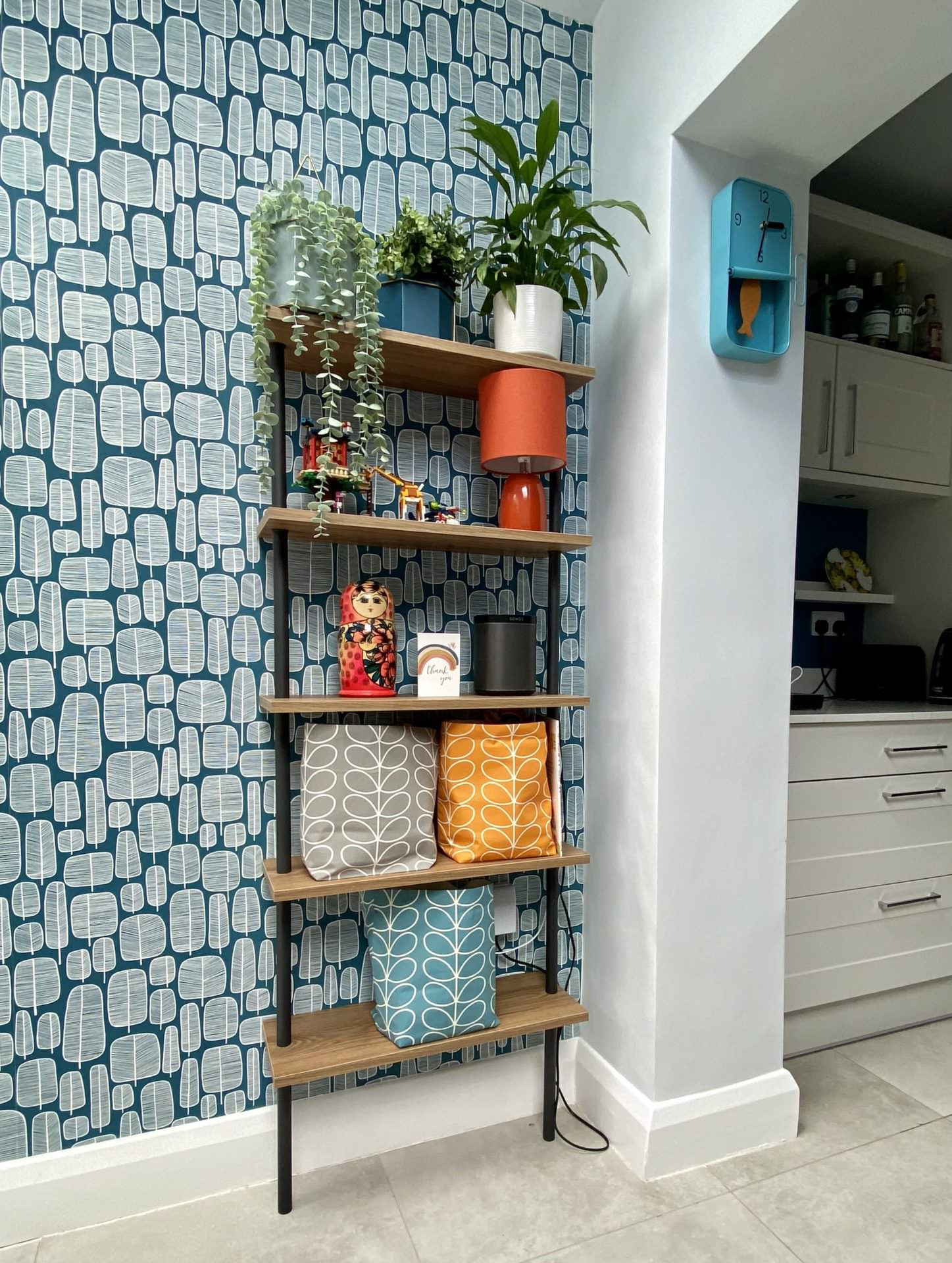 A Colourful Scandinavian Space
Details coming soon
"Sandra helped to transform our kitchen/dining/family space from boring grey and white to colourful and interesting... With Sandra's guidance we chose a wallpaper for a feature wall and she helped to pick the paint colours to go with it. She also helped me pinpoint what I like in terms of style and ... furniture pieces, giving the space a much more coherent look. I had struggled with the layout of the room and was constantly rearranging the furniture, but we've now gone with the layout that Sandra proposed which works very well and I haven't had to rearrange anything since!.. We are very pleased with the result and we've had a lot of great comments from visitors as well. "

Surbiton

Mrs E Bate
Offering friendly, professional and affordable Interior Design Services around Surrey and SW London.