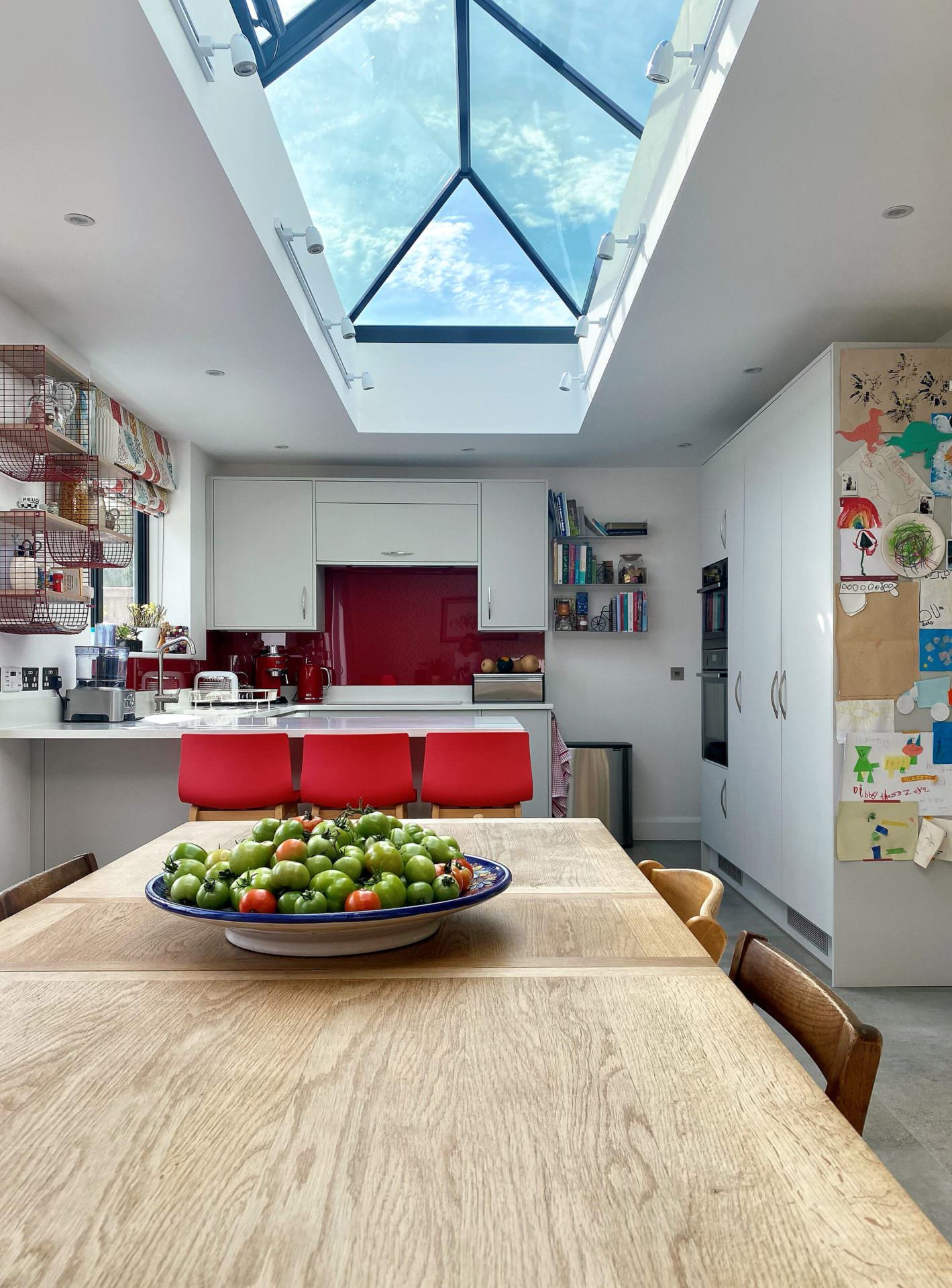 Retro Kitchen Diner, Kingston
This project was focused on a new living, dining and playroom extension in a semi detached house in Kingston.
Contact us
A Blast from the Past
These clients were about to start a large extension at the rear of their house to create an open plan kitchen, dining and playroom space for their young family. They were keen to keep the retro feel of the current space and also upcycle some of their current furniture to give it a new lease of life. They also wanted help to update their living room,keeping the same tone of colour throughout but creating a more relaxing adult space here for evenings and at weekends.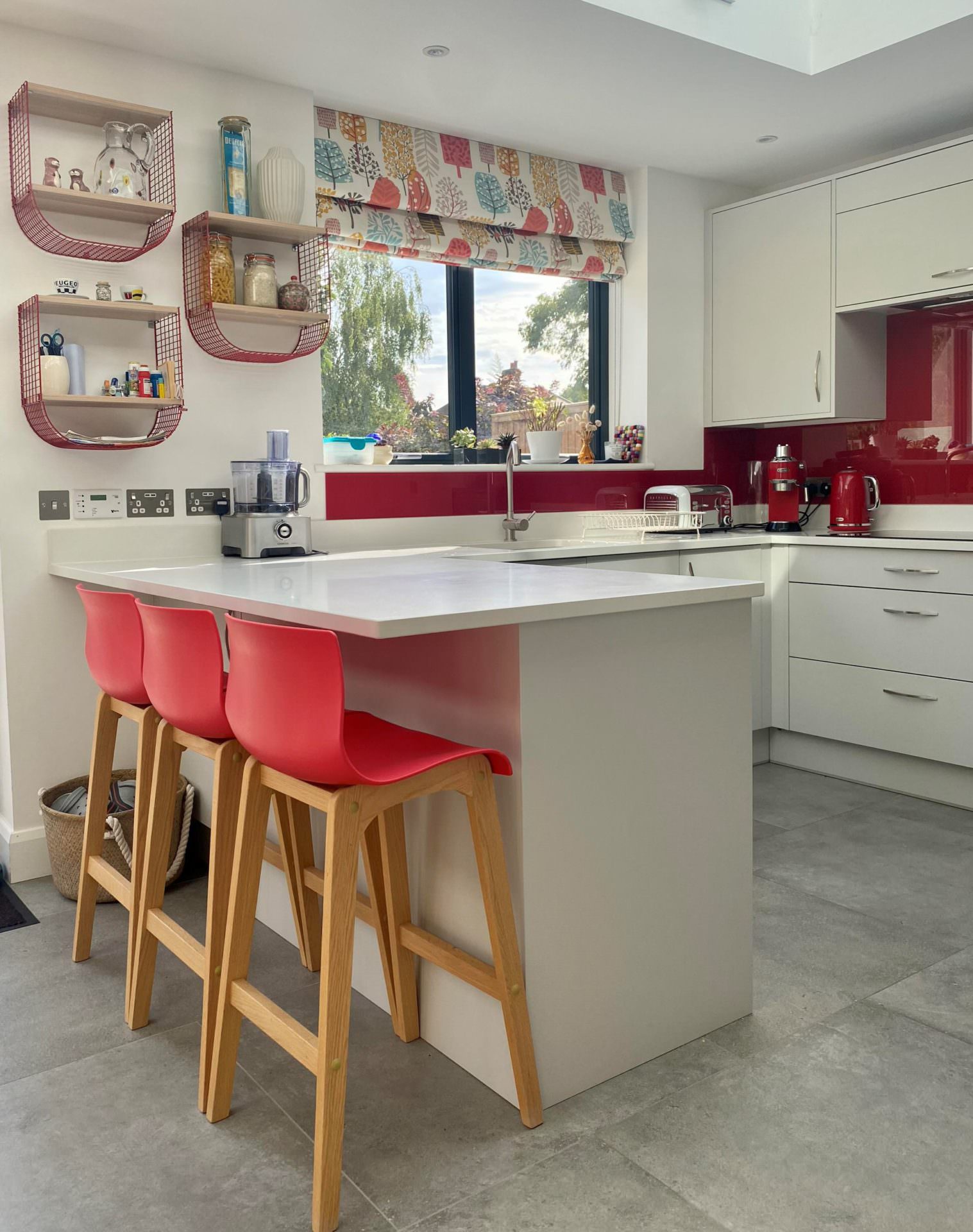 Modern Retro
Details coming soon...
"Sandra has been fantastic to work with, helping us find our style and create a bold, bright and functional family living space in our new extension. She works carefully and methodically, listening to your key needs and wants then helping you to find and focus on things you really love from the oceans of options and images available on the internet, gradually narrowing your selections and directing your decision making. Sandra found a Scandinavian wall paper for us that fills me with joy every day - who would have thought an orange and red colour scheme would work, but it really does! We are now saving up to renovate the other rooms for which Sandra has helped us create a plan. Thank you, Ditton Interiors. "

Kingston

S. G.
Offering friendly, professional and affordable Interior Design Services around Surrey and SW London.