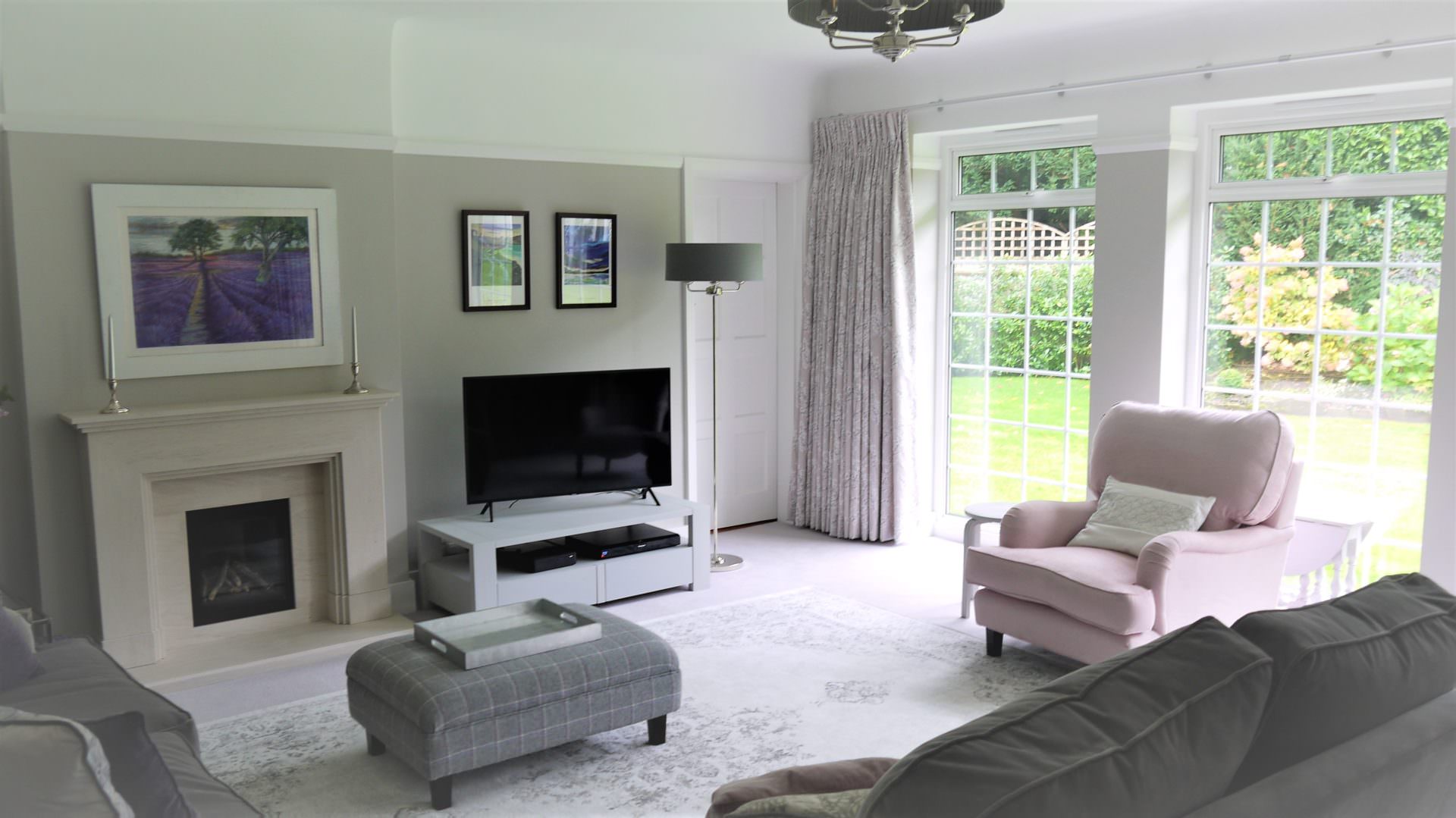 Classic Living Room, Claygate
This project was focused on a Living room in a 1940's, detached house in Claygate.
Contact us
Integrating old and new
This design was for an older couple who had lived in their house for over 30 years and felt it was time to update their downstairs area. They wanted some help with the layout and style of this space with specific focus on their main living room which was looking quite dated.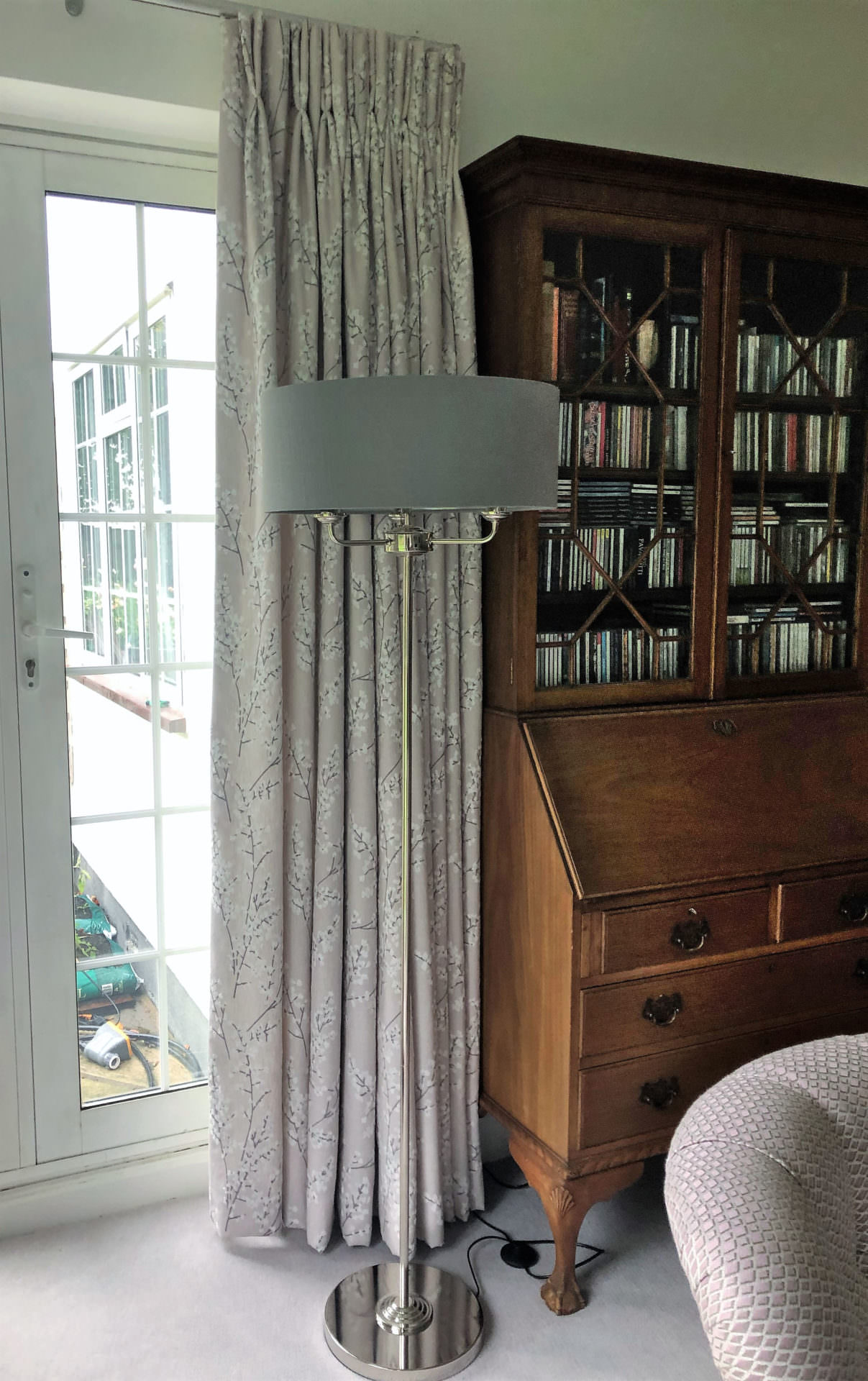 A soft classic style
The brief was to provide some layout and design options for the main living room in this home. The clients were keen to replace the majority of their furniture but wanted to keep some an antique wooden dresser and a console table which had some sentimental value. They wanted an elegant but classic style which would work well with their wooden furniture.
We chose a soft pink and grey colour scheme for this room and made a specific focus on opening up the windows with a lovely pink and grey floral fabric. These were originally covered in a heavy curtain with a dark pelmet and really didn't let the light into the space. We chose a grey velvet for the two sofas and a lovely soft pink for the armchair and we had a couple of the clients' chairs reupholestered in a co-ordinating patterned fabric and added a tartan footstool to the design as well.
The clients also had and old 'Claygate fireplace' which was in a dark stone so we decided to remove this and replace it with a lovely black fireplace with a limestone surround to freshen up the space.
We also upcycled the table lamps which originally had a gold base and neutral lampshade; we had these resprayed and new shades made to reflect the colour scheme and added a complementary chrome and grey floor lamp. The clients also chose some gorgeous artwork to reflect the colour scheme which were also images from previous travels so had a personal touch to them.
The overall space is a lovey soft and calm design in a timeless classic style.
"

Sandra has a wonderful eye for colour. She has transformed the entire downstairs of our house, while keeping much of our existing furniture. She has a fund of knowledge and expertise in sourcing materials and craftsmen which saved us time and money. It has been a pleasure to work with Ditton Interiors.

"

Claygate

Mr & Mrs Blundell
Offering friendly, professional and affordable Interior Design Services around Surrey and SW London.